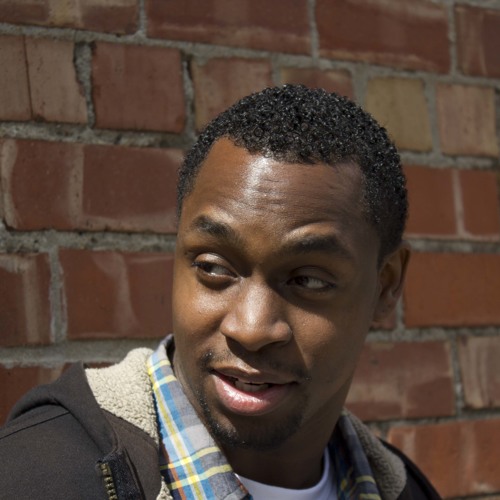 The Detroit born and raised rapper has a testimony! Stevie Sightz has performed in local shows, Chene Park Amphitheatre in Detroit, in front of a audience of about 6000, and various venues to win souls. His entertainment has given him the chance to meet the popular A&Rs Clive Davis head of "J Records" and Damon Dash/Jay Z with Rocafella Records. Having a demo with a hot single ready to hit the airways for over a million listeners, he gave it up for God! Thus, he has earned an audience and platform to speak on as the unbelievable example of self-abasement for the kingdom of God's sake.
Drawing on experience in his own life in the streets of Detroit and his conversion journey in the church. The proud husband and father of two has managed to fuse the pure testimony of a holiness lifestyle with laid back and highly energetic production to create an intriguing sound that's receiving acclaim from all who experiences it. In the age-prejudiced music industry at 32 years of age, he is just getting started with fresh, wisdom loaded poetic wordplay that comes across in all simplicity with a much more complicated underlying message that will have you pressing the rewind button at the shock of his lyrical prowess. His thorough delivery and unashamed truthfulness is something that is missing from the boxed in gospel hip hop message that is being delivered today.
While many gospel hip hop focuses on salvation to the sinner or the " I've been there" mentality, Stevie message speaks of the struggles and triumphs of living an already surrendered life…without the need for preaching. He approaches each subject with an experienced "I live this attitude" that comes across as genuine rap that will not be placed in a Christian or conscience rap category-but proclaims that I am hip hop with the same intensity as any M.C. in the industry.
When dealing with the days social issues and religious apostasy, Stevie is almost prophetic as he laments what he sees, like the unpropitious observation of "This is the END " or the heartfelt outpouring of "Dear GOD". On the "Witness Stand intro" he delivers a verbal punishing full of metaphors and spiritual messages on a laid back production that he created himself. And on the song "Heaven", he describes lyrically and vividly the hereafter, while surprising the listeners with a singing voice on the chorus that will have you wondering if he should have released a crooning album as well. With plenty of cameos, (including an interlude duet with his four year old daughter), and a flaming hot collaboration with gospel vocalist Ryan Napier on the song "Nothing Can Separate Me" his debut album "The Witness Stand" is a fully matured cutting edge Lp that will not leave you disappointed and will definitely cause you to look at your own spiritual walk in a head nodding examination.
Stevie Sightz proves that it's never too late to tell your story and will anxiously have you wanting the next project, as this one is an instant classic!
Marketing The Gospel By
Devine Jamz Gospel Network