Bobby Wells Brand New Single "We Talk About Jesus"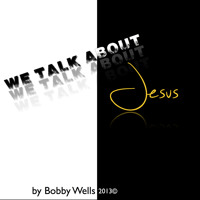 This hit single takes you back to the back porch, stomp your feet, clap your hands, full of rejoicing kinda days! Uplifting the only Name whereby we must be saved, Jesus Christ! We live in a world where our Lord's name is slowly being eliminated in all areas of the industry. But one thing for sure, you know who Bobby is talking about when you hear his song "We Talk About Jesus"
Bio
I'm very excited about my new direction in the Christian Music genre! I believe it's where my Lord has called me to be. "We Talk About Jesus" has been such a blessing. May God's grace be with you and I hope to receive your comments and responses soon.
Website
Mission
Through my life experiences, seeing mountain tops, very low valleys and even shadows of death, these life lessons helped create a real desire for me to reach out to a lost soul, uplift a sorrowed heart, make a call to come back to the sheepfold and sharing the gift of songwriting that Christ gave me. Through His Word & songs we find peace and comfort. I'm so glad this new direction is not about fame and all the silly stuff that comes with the music industry. It's about souls and I thank you for allowing me to share the joy with you. So, the office jackets tell me that I need to share with you some of the things I've achieved, ok here it goes.
Past Accomplishments
Bobby's passion has always been to create and compose music and lyrics that soothe the soul. In fact, this Colorado based producer/songwriter's music has been coined as feel-good music. He received a call and letter from White House Tippor Gore in 1993 for his community involvement and promotion of peace at "Racial Harmony Day" created by my friend Mimi Segal. His "JUST BELIEVE IT" from Bobby's first album Wait a Minute written and produced by himself, was released in 1994. See Channel 9 interview by Karen Karsh about "Just Believe It."
Bobbys success story reached new heights in 1997 as he took part at the "Summt Of Eight" event President Clinton and 7 other World Leaders.
KHIH (95.7/DENVER, CO) BAND OF THE YEAR 1995 | voted by the KHIH radio staff and the people's choice after a dynamic and electrifying performance.
Wells was called on by Major League Baseball and the Colorado Rockies to perform his instrumental song "A True Hero" and "Just Believe It" for the 50th Anniversary Tribute to Jackie Robinson, with Jackie's wife Rachel Robinson and Buck O'Neil in attendance. Bobby also created Colorados first family baseball CD, Born To Go The Distance supported by Hershey's and King Soopers, both major sponsors for the Rockies
All-Star Game season in 1998. Yvonne Brown joined Bobby in singing the National Anthem at the Home Run Derby which was part of the All-Star Celebration.
Bobby's 3rd CD "Its About Time" features on saxophone KIRK WHALUM, NELSON RANGELL and DARREN RAHN
Bobby was presented with a Proclamation from Denver, Colo. Mayor Wellington Webb establishing August 10th, 1998 as BOBBY WELLS DAY.
JONATHAN WIDRAN writes in JAZZIZ magazine | Wells - experiments with synth sounds and rhythmic possibilities with the aplomb of George Duke.
Another quote by JONATHAN WIDRAN for Bobby's present release - BAYSIDE CD "Immediately likable results" featuring Eric Marienthal and Michael O'Neill.
Inducted in the Omaha Black Music Hall of Fame 2007.
"America, Don't Throw It Away" CD was released due to the issues facing Americans today and some of the directions it which it is choosing. It is a wake up call.